Ascend Career and Life Strategies in Salt Lake City, Utah
Hello Salt Lake City! Ascend Career and Life Strategies is the area's Number One Choice for high-impact and affordable career coaching, resume preparation, and career outplacement and transition services!
Since 2001, Ascend Career and Life Strategies has assisted thousands of individual and business clients achieve their professional goals and take their venture to the next level. We employ a time-tested and proven track record of success in helping successful people—just like you—land a new job, move to a new career, or start their own venture. We have also assisted hundreds of businesses, from start-ups to well-known Fortune 100 companies offer affordable and comprehensive career outplacement packages along with high-impact team building and motivational workshops for employees. At Ascend Career and Life Strategies, your goal is our goal. We specialize in providing you with a streamlined and straightforward approach for getting results!
Our Location in Salt Lake City, Utah
Views of rugged mountains and the vibrant downtown are part of the new Ascend Career and Life Strategies' office situated in the energized business district of Salt Lake City. The landmark granite-clad 222 Main building is an architectural triumph built to high environmental standards. The location is terrific—it's right in the middle of the financial and court districts and within walking distance of many amenities. Neighbors include law firms, banks, city/government buildings and the Chamber of Commerce. The center offers direct access to major freeways, with Interstate-15 just a few blocks away. It is also near the light-rail corridor and only 10 minutes from the airport.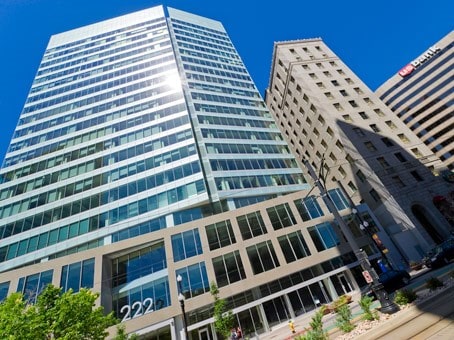 222 S. Main Street
5th Floor
Salt Lake City, Utah 84101
(801) 386-9222
[email protected]
For Individuals: Career Coaching, Executive Coaching, Resume Preparation
We are excited to offer our Salt Lake City clients a high-quality blend of job seeking, career coaching, and resume preparation services including:
For Businesses: Career Transition and Outplacement Services
Our vision of offering high-impact yet affordable career outplacement and professional development programs has inspired Ascend Career and Life Strategies' mission of helping organizations improve productivity, maximize leadership effectiveness, and reduce workplace turnover. Our team works in partnership with organizations in designing and implementing a career development strategy to proactively prepare, guide, and transition employees to meet today's market and workforce needs.
We do not take a "big-box or cookie-cutter" approach. Our goal is not to become the biggest – only the best at what we do. The needs of both your business and your released employees are unique. Whether you employ five or five hundred, Ascend offers career outplacement services in Salt Lake City, Utah to fit your organization's scope and budget. At Ascend Career and Life Strategies, your company's bottom-line results are our full-time job!
Job search seminars and workshops.
Assignment of a designated career coach and regular coaching meetings: in-person, on-site, via phone, or Zoom.
Resume, cover letter, and other supporting document assembly, review and best practices.
Development of an individualized career Marketing Action Plan for each client.
Complete social media account instruction and set up.
Enlistment with the top staffing agency and recruitment firms.
Unlimited ad hoc advisement and support in-between regular coaching sessions.
Convenient office use at any of our business center locations throughout the Salt Lake City area.
Spousal or partner career coaching support at no extra charge.
Financial and retirement account guidance from one of our esteemed financial partners.
Our support and presence for HR and management personnel during the termination meeting(s) and process.
Need something else or have an ad hoc request, just ask!
We Do Things Differently: A New Economy approach to career outplacement
As a proven industry leader, Ascend offers a comprehensive and client-focused approach while offering a robust suite of services at an affordable price. Our main focus is to provide a career outplacement and transition plan that is both in alignment with the employer's budget and goals and provides the released employee with the professional advisement they need to land a job in an expedite manner. At Ascend, providing a superior experience for both the providing company and released employee is our number one priority. No hidden administrative costs, fees, or fine print. You only pay for what you need—period. Every outplacement plan and service we offer comes with a 100% Client Satisfaction Guarantee.
Select career outplacement and transition clients
Our Full-Time Employment Promise
We are so confident in the quality of our career advisement services, after the designated time period for the career transition agreement has expired, Ascend Career and Life Strategies will remain as a virtual resource and information base for the released employee, answering any questions they may have or providing support that they may require, at no additional cost. We will stay engaged and committed until the client reaches their goal of bona fide full-time employment.
Call us at (801) 386-9222 or contact us by email at [email protected] to learn more about how we can help you assemble an action plan that's customized, affordable, and gets results.
At Ascend, your business' reputation, bottom line, and continued success are our full-time job!