Ascend Career and Life Strategies in Albuquerque, New Mexico
Ascend Career and Life Strategies offers best in class career coaching, resume preparation, and career outplacement services to customers in Albuquerque, New Mexico!
Since our inception back in 2001, we have we have assisted thousands of individual and business clients achieve their professional goals and objectives. Our proven area of expertise is helping successful people—just like you—take their career to the next level by earning more money in a better job or transition into an entirely new venture. We have also assisted hundreds of businesses, from start-up organizations to Fortune 500 companies, offer cost-effective, robust career outplacement and transition packages for released employees. At Ascend Career and Life Strategies, we specialize in getting results!
Our Location in Albuquerque, New Mexico
A standout class-A office building in downtown Albuquerque, New Mexico is home to the 500 Marquette business center. The skyscraper, which is also known as Bank of the West Tower, is a prominent architectural landmark on the Albuquerque skyline. This signature building features 'staggered' private balconies and offers stunning views of the Sandia Mountains and West Mesa. Albuquerque, also known as The Duke City, is set in the heart of the New Mexico Technology Corridor and is a base for numerous hi-tech companies. Other employers include educational and research organizations, laboratories and the US Air Force at Kirtland.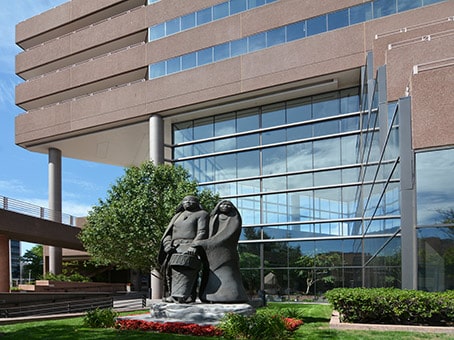 500 Marquette Avenue, Suite 1200
Albuquerque, NM 87102
(505) 208-0171
[email protected]
For Individuals: Career Coaching, Executive Coaching, Resume Preparation
We offer our Albuquerque clients a high-quality blend of job seeking, career coaching, and resume preparation services including:
We will outline a multi-faceted plan specific to your particular needs utilizing the best career transition sites, top recruitment firms, proven social media and mobile techniques, a tiered networking approach, and a focus on Albuquerque's and New Mexico's hottest employers as 80% of all available jobs go unadvertised. We will assist you in making contacts, assembling marketing materials, gaining interviews, and getting in front of hiring managers.
Whether you are new to the position or a seasoned veteran, we will help you become a more effective leader and reduce staff attrition, increase sales and profits, take your professional development to the next level, and assist you in formulating solutions to your key challenges and day-to-day operational duties.
An effective resume today needs to do an A+ job of reflecting the skills target employers are looking for right now in addition to highlighting your top career achievements. The job goes to the specialist not the generalist, so the resume also needs to be calibrated to position you as an expert and someone who goes up-and-above while employing ATS (resume scanner) and resume-SEO friendly properties. We will also update and improve your LinkedIn account at no additional charge, expounding on your key transferable skills that target employers are requesting.
For Businesses: Career Transition and Outplacement Services
Ascend Career and Life Strategies has been successfully partnering with client companies, assisting their executives and individuals in transition. As one of the leading career management and outplacement firms, we differentiate ourselves through our commitment to an individualized approach, employing only customized solutions that address the unique needs of every organization and employee. Ascend offers career outplacement services in Albuquerque, New Mexico to fit any organization's size, scope and budget.
Job search seminars and workshops.
Assignment of a designated career coach and regular coaching meetings: in-person, on-site, via phone, or Zoom.
Resume, cover letter, and other supporting document assembly, review and best practices.
Development of an individualized career Marketing Action Plan for each client.
Complete social media account instruction and set up.
Enlistment with the top staffing agency and recruitment firms.
Unlimited ad hoc advisement and support in-between regular coaching sessions.
Convenient office use at any of our business center locations throughout the Albuquerque area.
Spousal or partner career coaching support at no extra charge.
Financial and retirement account guidance from one of our esteemed financial partners.
Our support and presence for HR and management personnel during the termination meeting(s) and process.
Need something else or have an ad hoc request, just ask!
A New Economy approach to career outplacement
Ascend provides a comprehensive and client-focused approach different from traditional outplacement models while offering a robust suite of services at an affordable price. Our main focus is to employ a career outplacement and transition plan that is both in alignment with the employer's budget and goals and provides the released employee with the professional advisement they need to land a job in an expedite manner. At Ascend, there are no hidden administrative costs or fine print. Every outplacement plan and service we offer comes with a 100% Client Satisfaction Guarantee.
Select career outplacement and transition clients
Our Full-Time Employment Promise
After the designated time period for the career transition agreement has expired, Ascend Career and Life Strategies will remain as a virtual resource and information base for the released employee, answering any questions they may have or providing support that they may require. We will stay engaged and committed until the client reaches their goal of bona fide full-time employment.
Call us at (505) 208-0171 or contact us by email at [email protected] to learn more about how we can help you assemble an action plan that's customized, affordable, and gets results.
At Ascend, your business' reputation, bottom line, and continued success are our full-time job!